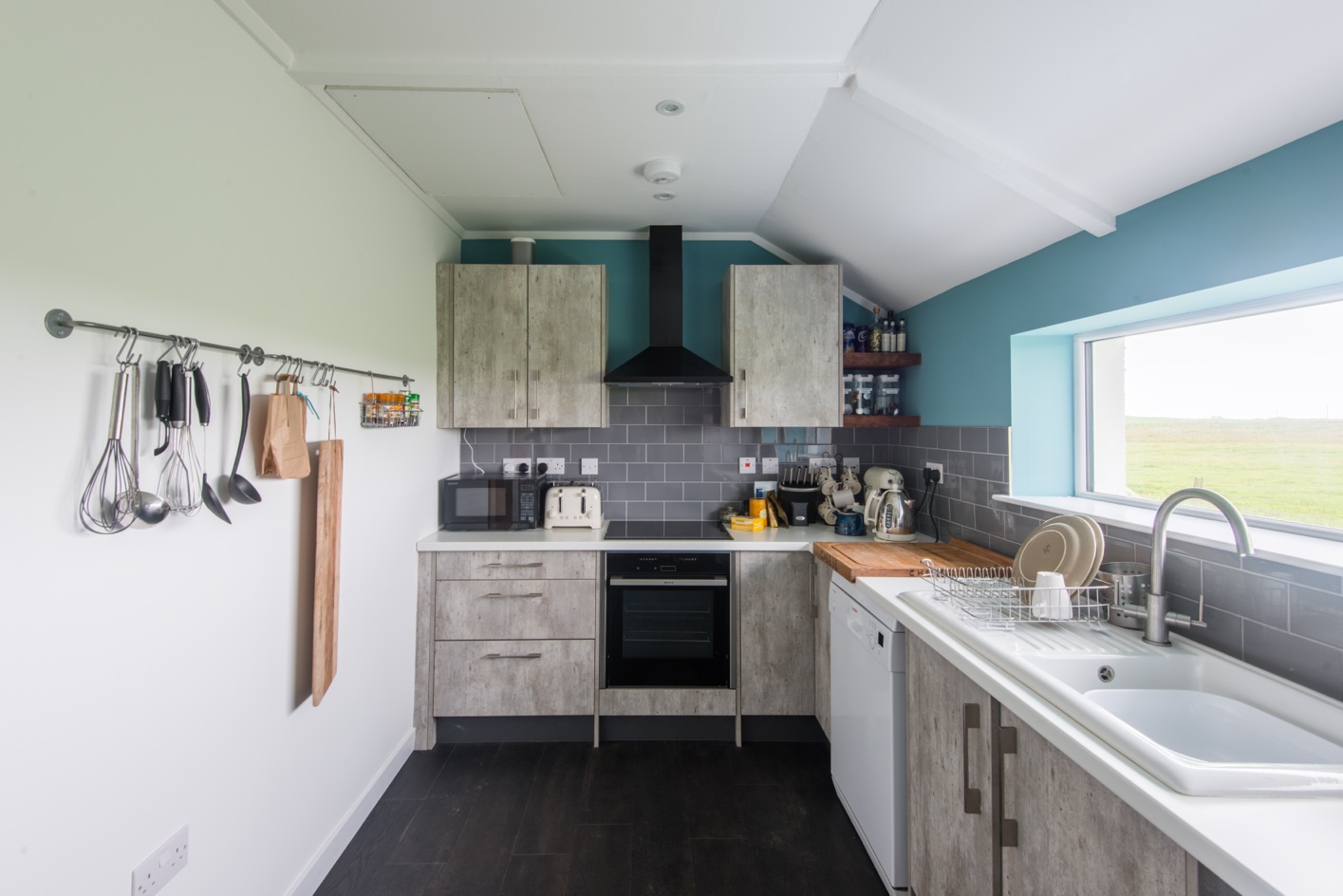 Location: Crossapol, Isle of Tiree
Client: Madeline Murray-Kerr
Type: Extension to Traditional Tiree White House
Status: Completed 2016
Contractor: CKR Island Construction (Graeme MacColl, Tiree)
Structural Engineer: Cowal Design (Oban)
Photography: Sebb Hathaway
When our client bought this traditional Tiree White house it quickly became apparent that the extension that wrapped around two sides of the building was poorly constructed and had to be replaced.
The existing sunroom, although damp and draughty, had offered valuable additional living space with views over Crossapol bay. The existing extension to the rear also included kitchen and utility space that was particularly useful for the storage of watersports equipment.
Our brief was to revive the sunroom and extension so that it they tie in more effectively with the traditional white house, whilst taking opportunities to maximise views of the landscape and give the project a more contemporary style.
The new roofline was adjusted so that it would not interrupt existing windows; as the previous extension had. The new proposal was constructed from concrete cast into a polystyrene formwork, this made for a more robust and well insulated structure. The large window openings give the views from the interior a cinematic quality and become the focus of attention. Recessed LED lighting accents the clean edges of the new sunroom.
On the exterior western red cedar cladding is used to celebrate the contemporary qualities of the new sunroom and contrast with the white washed masonry of the traditional house. The timber cladding has been left untreated so that in time it will weather to a silvery grey. Untreated timber cladding is a low-maintenance material and will help the extension to blend in with the landscape.